Games / Events / Demoscene
My focus is on conferences, events & international networking. Below you will find my projects which center on Games, Game Development & the Demoscene.
---
---
Festival Director: Artistic & Program Director
responsible for the artistic & program direction, international network and partnerships of Ludicious - Zürich Game Festival
http://www.ludicious.ch/
Ludicious Zürich Game Festival 2018, 2019 and ongoing
January, Switzerland
---
Head of Community Relations REBOOT Develop
Responsible for managing relations to speakers, partners, friends worldwide
https://rebootdevelop.com/
REBOOT Develop, 2018, 2019 and ongoing
April, Dubrovnik (Croatia)
October, Banff (Canada)
Demoscene - The Art of Coding
Co-Initiator UNESCO Initiative
International Community Coordinator
demoscene-the-art-of-coding.net
International, May 2019 onwards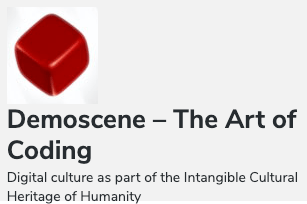 Conference & Program Director
responsible for the program, speaker-scouting, content & international co-operations of Respawn - Gathering of Game Developers
Respawn - Gathering of Game Developers 2013-2017 / Gamescom 2013-2017
August, Cologne (Germany)
---
Head of Content, International Partnerships
responsible for the program-content, speaker-scouting & international co-operations of devcom 2017
not responsible for the strategy, dramaturgy and business logic
devcom 2017 / Gamescom 2017
August 2017
---
Conference Director
responsible for the program, speaker-scouting, content & international co-operations of the  international game developer conference Quo Vadis
Quo Vadis Game Developer Conference 2013 - 2017
/ Centerpiece of International Gamesweek Berlin 2013 - 2017
April 2013 - 2017
Project-Management, Concept, Program
Next Level Conference 2011
(in co-op with Johannes Brauckmann und Stephan Schwingeler)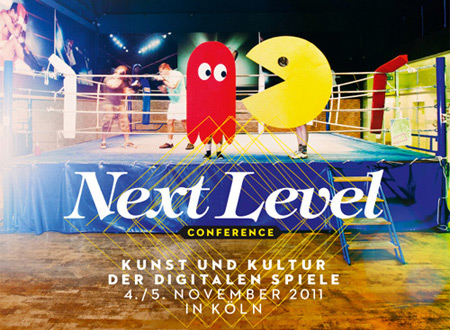 Concept, Planning, Execution
Scientific research conference on the relations of  games, body-movement and learning
ifs internationale filmschule koeln
März 2011
Core-Advisor of the initial Concept of the Next Level Conference
Opening keynote, Organisation and curation of the expo on the demoscene
Next Level Conference 2010
(in co-op with Can Rastovic, NRW KULTURSekretariat
and Tobias Heim & Johannes Brauckmann, Digitale Kultur e.V.)
Mai 2010 - November 2010
Advisor, Concept, Execution
Games & Film I
(in co-op with Alexandra Ohlsen and Wilma Warren)
ifs internationale filmschule koeln
März 2009
Side Effects
Moderation, Talks
 I talk and write on Games
and the Demoscene
Talks / Workshops
Recent appearances (Moderation, Pitches, Talks):
Own events excluded for apparent reasons
Game Rome (11/2019) - Awards Hosting, Panel Moderation
devcom Awards, gamescom 2019 (08/2019) - Laudator
Nordic Game Conference (05/2019) - Panel Conception and Moderation
Cologne Game Conference (10/2017) - Conference Moderation
Reboot Develop (Dubrovnik (04/2017) - Panel Moderation
Ludicious Zürich Games Festival (01/2017) - Panel Moderation
X-Mas Pitching of Games Bavaria, Munich (12/2016) - Pitching Evening Moderation
Next Level Festival, Düsseldorf (11/2016) - Demoshow Presentation
Play-Festival, Hamburg (11/2016) - Talk & Demoshow Presentation
Reboot Develop, Split (04/2016) - Panel Moderation
GMGDC, Chengdu, China (11/2015). - Keynote Talk
Earlier appearances:
Lecture: Curating game conferences - approaches, insights and experiences
Guest lecture at Parsons School for Design, New York
Seminar of Benjamin Norskov
New York City, October 2015
---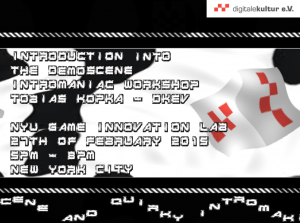 Workshop: "Quirky craft: an introduction into the demoscene in making Amiga style retro intros"
New York University, Game Innovation Lab
(Andy Nealen/ Katherine Isbister)
New York City, February 2015
---
Lecture: "Games / Culture / Business"
Universität zu Köln, Institut für Medienwissenschaften
Seminar of Prof. Dr. Benjamin Beil
January 2014.
---
Lecture: "Digitales Kamingespräch zwischen Tobias Heim und Tobias Kopka"
Digitale kultur e.V.
Next Level Conference Dortmund
November 2013
---
Lecture: Storytelling und Achievements: Motivationsstrukturen in MMOs,
Uni Siegen, Januar 2011
Keynote: Demos and Art
Opening Keynote Next Level Conference
Köln November 2010
Lecture: Games und Kulturelle Bildung
in co-op with Stephan Schwingeler
Dortmund U, Zentrum für Kunst und Kreativität
Mai 2011
Lecture: Authentizität im Computerspiel
Museumsquartier Wien
Quartier für Digitale Kultur, Subotron
Oktober 2010
Lecture / Demoshow : Digital Art of the Demoscene
Digitale Kultur e.V.
Gamescom Hauptbühne
Köln August 2010

Lecture: Quo Vadis Demoscene?
SIGINT - Konferenz des Chaos Computer Club
Köln Mai 2010
Lecture: Was man im Kultur-Bereich von Gaming-Communities lernen kann
in co-op with Anna-Carolin Weber
Start Conference 2010, Konferenz zu Social Media im Kulturbereich
Duisburg 2010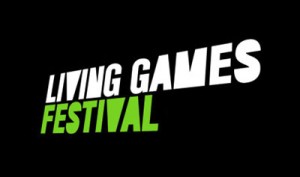 Lecture / Demoshow: Demos Howgo 2010
Living Games Festival 2010 / Ruhr 2010
Bochum 2010
Lecture: Community Building
(in co-op with Anna-Carolin Weber)
Start Conference 09
Duisburg 2009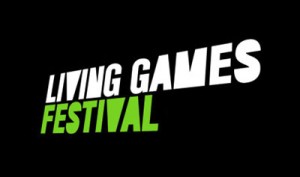 Lecture: Von Cracktros bis zu Mirrors Edge: Das digitale Graffiti der Demoszene
Living Games Festival 2009
Publications
Tobias Kopka, Demoscene - Wettbewerbskultur und Community, Artikel für Stiftung Digitale Spielekultur, Online 2016. Online available under (German only): http://stiftung-digitale-spielekultur.de/artikel/demoscene-wettbewerbskultur-und-community
Tobias Kopka, Interface Control Meaning. Eine typologische Gegenstandssichtung des Phänomens Exergames, in: Serious Games, Exergames, Exerlearning. Zur Transmedialisierung und Gamification des Wissenstransfers (Hrsg.: Freyermuth, Gotto, Wallenfels), Bielefeld 2013, S. 265-288.
Tobias Kopka, Anna-Carolin Weber, Community-Craft. Community-Strategien im Bereich digitaler Spiele als Anregungen für den Kulturbereich, in: Social Media im Kulturmanagement (Hrsg.: Karin Janner, Christian Holst, Axel Kopp), Heidelberg 2011, S. 115-147.
Tobias Kopka, Anna-Carolin Weber, Online-Communities. Theoretische und praktische Grundlagen für Kulturschaffende, in: Kultur 2.0. Neue Web-Strategien für das Kulturmanagement, Hrg. Hans Scheurer/ Ralf Spiller, Bielefeld 2010, S. 161-187.

Since 2001 in Video-Production and Editing
Before going professionally into the games industry I finished a masters degree (M.A.) in Theatre-, Film- and Media-Studies, worked for more than nine years at a film university and used to edit with Avid all kinds of semi-professional video productions for the same time. If needed I´m nowadays working with Premiere or Final Cut.
Some of my videos are on or inspired by the Demoscene, and most of them are adaptations from art, dance- or performance-pieces, filmed with 3-4 cameras, most of them are not online for copyright-reasons of the used music on stage.
 Auswahl

Curation und Editing
Three video-exhibits on the topic  demoscene for the permanent collection of the Computerspielemuseum Berlin
Digitale Kultur e.V.
Berlin Oktober-November 2011
Expo:
Museumsnacht Düsseldorf, Ausstellung und Demoshows zur Demoszene auf Einladung des reinraum e.V. (für Digitale Kultur e.V.) (zusammen mit Tobias Heim und Johannes Brauckmann)